Cavalier Argos,
a Man's best companion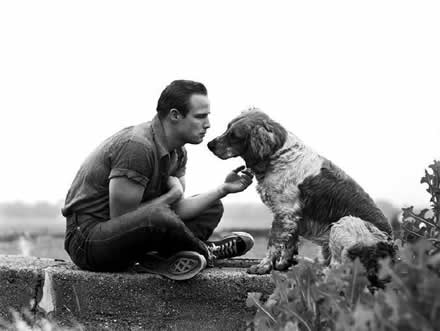 Marlon Brando in conversation with his Dog
Documentary FILMS
An extraordinary documentary film 'Stray'
by Elizabeth Lo
Man First Friend
He has shared our lives for 20,000 years. Along the way, he has helped us find food, kept our livestock, protected us from our enemies, guided us in extreme conditions, and saved us from peril. Now, he comforts us, relieving loneliness and helping us cope with old age. How did dogs come about?


... more in https://www.hddocumentary.com/mans-first-friend-2018/
Hampstead Heath
SYNOPSIS

'A LETTER TO TRUE' is a tribute to animals and the beauty they bring to our lives. Starring Bruce Weber's five Golden Retrievers and their pals, the dogs inadvertently take the viewer on a journey beyond their moments of a day at play. The dogs and their unconditional love, loyalty and friendship become a metaphor for peace and hope in our world... In this montage of music, imagery and voices, Bruce Weber blends his personal photographs and archival footage to weave together a beautiful story about the human spirit. The film includes narration by Marianne Faithfull and Julie Christie and special appearances by Dirk Bogarde, a young Elizabeth Taylor and Lassie.

A charmingly eccentric essay-collage from the photographer and part-time documentarian, framed as a missive to his golden retriever pup, named True. Bruce Weber's doggy musings take him from 9/11 to Dirk Bogarde's corgis to the Vietnam war; and while Weber's perspective on the heavier matters may be a tad luvvie-ish and superficial, his voiceover maunderings are so heart-on-sleeve that he is impossible to dislike. Few film-makers would try anything so definitively personal; Weber doesn't always get away with it, but what emerges here is always interesting. And nicely shot, too. ... [Andrew Pulver in The Guardian]
Read also:
Chasing Puppy Innocence in a Pit Bull World ... by Stephen HOLDEN in The New York Times
Secret Life of Dogs
by ITV
Martin Clunes narrates this heart-warming and revealing film, bringing you dogs as you've never seen them before. Using state-of-the-art technology - including some amazing slow motion footage - we find out how our favourite animal sees, smells and experiences its very different world. Follow the life of a cute puppy from birth through to its own pregnancy, and hear personal accounts of dogs that have saved lives, rebuilt marriages and detected diseases. Part natural history, part science and part pure celebration of man's best friend, this programme highlights just how extraordinary dogs truly are... [+]
Watch the documentary:

The Wonder Of Dogs
by BBC

A team of canine experts reveal the secrets of man's best friend, investigating the differences between different breeds and exploring the genetic history of the dogs of a small English village ... [+]
Dogs: Their Secret Lives
by BBC 4

Mark Evans examines what our dogs get up to while we're out, and how to keep them happy in the modern British home ... [+]
'Demetri and Bruno'
A stray dog in Athens explores the ongoing Greek crisis from a very different perspective.

... more in WITNESS at AlJazeera
An Evolution From Wolves To Domesticated Dogs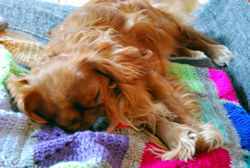 Enjoying a sunny nap in a friend's house (Feb 2013)