Members : Reading Room
Tributes pronounced the 24th August 2001
Discourses pronounced at Can Mossenya (Majorca) for the public opening of the 1st Congress of The Friends of Jorge Luis Borges Wordlwide Society :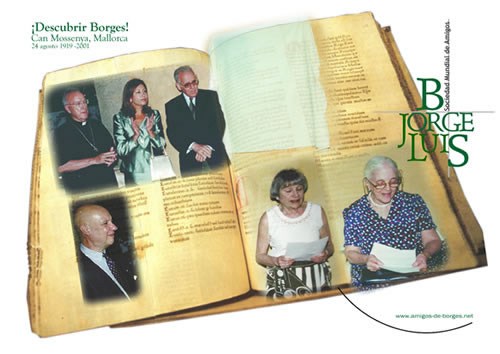 Clockwise: Prof. Jean Pierre Bernès, editor of Borges works in La Pléiade; Fr. Bartomeu Vicens Fiol, friends and confessor of HM King Juan Carlos of Spain; Mrs. Maria Antonia Munar, president of Majorca Council; Dr. Eduardo García de Enterría, member of the Spanish Royal Academy and author of "Fervour of Borges"; Mrs María Esther Vázquez, a friend of Borges and Bioy Casares, journalist and author of a award winning biography on Borges; Dr. Alicia Jurado, writer, friend of Borges and member of the Argentinean Academy of Letters.

To read the texts click on the red titles :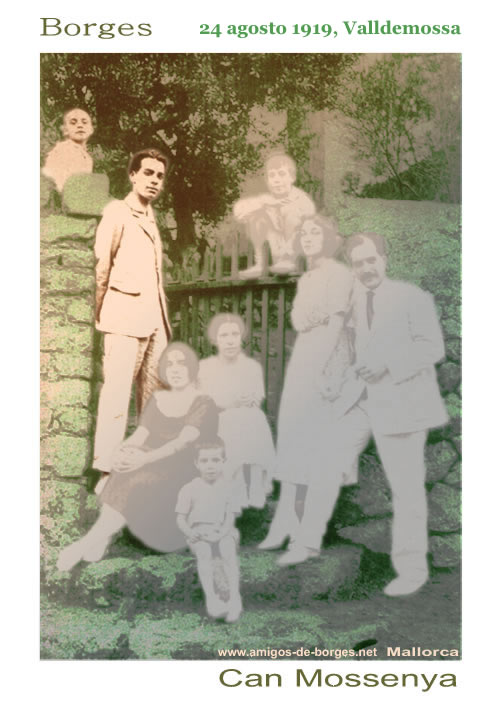 'The Name of the Rose'
a great tribute to the life and works of Jorge Luis Borges by Umberto Eco

Film directed by Jean-Jacques Annaud
Interpreted by Sean Connery as "William of Baskerville"; Christian Slater as "Aldo de Melk"; Feodor Chaliapin, Jr as "Jorge de Burgos"