[The upper photo is from Fritz Lang's Metropolis. His last film before leaving for Hollywood, 'The Testament of Dr Mabuse' (1933), was banned by the Nazis and had to have its premiere in Vienna.]
Orbis Tertius
Orbis Tertius publishes on line authors members of The Friends of Jorge Luis Borges Worlwide Society and patrons or guests of The International Foundation Can Mossenya, as well as writers on matters relevant to our educative, cultural and civic aims.
NOTICE

British Library rare books on line.
2014
'The Condition of Woman'
a chapter from 'Discovering the World'
by Alicia Jurado, translated by Jessica Sequeira
Alicia Jurado (1922-2011) was a friend of Jorge Luis Borges - on whom she wrote a biography and with whom she co-authored 'What Is Buddhism?'. Jurado has been an Honorary Member of the Friends of Jorge Luis Borges Worldwide Society since its foundation in the year 2000; Jurado's speech in the inauguration of the International Congress of Friends of Borges celebrated in August 2001 at the historic estate of Can Mossenya (Majorca) can be read here.
Thanks to Jessica Sequiera, this is the first time a chapter of one of Alicia Jurado's books has been translated into English, enabling us to hear Jurado's particular voice - in advance of her time, yet also pragmatic and unswayed by fashions. Above all, this is a statement of the important role played by education in women's liberation.
'The Condition of Woman' can be read in LITRO MAGAZINE clicking here
A BBC production
A Time of Revolution

The Lost Years

The Duty of Poets

For All Times

2013
'The Name of the Rose'
a great tribute to the life & works of Jorge Luis Borges by Umberto Eco

Film directed by Jean-Jacques Annaud
Interpreted by Sean Connery as "William of Baskerville"; Christian Slater as "Aldo de Melk"; Feodor Chaliapin, Jr as "Jorge de Burgos"



'Ice Flowers Over Rock'
by Patrick Early
2012

Crime and Punishment is a novel by the Russian author Fyodor Dostoyevsky. It was first published in the literary journal The Russian Messenger in twelve monthly installments during 1866.It was later published in a single volume. This is the second of Dostoyevsky's full-length novels following his return from ten years of exile in Siberia. Crime and Punishment is the first great novel of his "mature period" of writing.
Crime and Punishment focuses on the mental anguish and moral dilemmas of Rodion Romanovich Raskolnikov, an impoverished ex-student in St. Petersburg who formulates and executes a plan to kill an unscrupulous pawnbroker for her cash. Raskolnikov argues that with the pawnbroker's money he can perform good deeds to counterbalance the crime, while ridding the world of a worthless parasite. He also commits this murder to test his own hypothesis that some people are naturally capable of such things, and even have the right to do them. Several times throughout the novel, Raskolnikov justifies his actions by connecting himself mentally with Napoleon Bonaparte, believing that murder is permissible in pursuit of a higher purpose.

2011
2010
'The Spider's Stratagem'
by Bernardo Bertolucci
inspired by Jorge Luis Borges ('Theme of the Traitor and the hero')
2009
2008
October
'Gomorrah', the movie of the real Godfathers: As a Mafia war rages on the streets of southern Italy, a brave new film lays bare the grim reality of 'La Cosa Nostra'. How do you portray the Mob as it really is? It's a challenge that has tested film-makers since the earliest days of the silent movie era. Gangster movies have been made for going on 100 years now; the director Martin Scorsese cites DW Griffith's The Musketeers of Pig Alley (1912) and Raoul Walsh's The Regeneration as the first forays into the genre, but others look back even further. Directors today face the same dilemma – that the very act of putting mobsters on screen risks glamorising them and encouraging audiences to identify with their stories. The Italian director Matteo Garrone's Cannes Grand Prix winner Gomorrah is the latest film to attempt to buck a century-old trend. Over the credits, Garrone shares some startling statistics about Italian organised crime, and the Camorra in particular. In 30 years, the Camorra (whose stronghold is in the Campania region in southern Italy) has murdered 4,000 people, "more than any other criminal organisation or terrorist group... more people than the IRA, ETA and Islamic terrorist groups, more than Cosa Nostra." Alongside this ferocious bloodletting, the Camorra has diversified into every business imaginable. The organisation has profits estimated at more than $230bn (about £130bn) a year. It bought shares in the reconstruction of the World Trade Centre site in New York. One of its most lucrative sidelines is the garbage disposal business. This year, newspapers in Italy have been full of stories about the heaps of rotting, toxic rubbish on the streets of Naples – a situation that the Camorra's activities largely helped to engineer. Mobster movies don't generally do due diligence on the worlds they portray. Film-makers aren't much interested in tax evasion (although it did bring down Al Capone), corrupt construction deals, waste management or dirty dealing in the garment trade. These, though, were precisely the subjects that most interested author Roberto Saviano, whose book Gomorrah was the basis of Garrone's film. Now, Saviano is public enemy number one for the Camorra. His book may have sold more than 1.2 million copies in Italy and been translated into 33 languages, but in his home town, Naples, the author is persona non grata. He lives in hiding and has a police escort wherever he goes. ...read the article by Geoffrey Macnab in The Independent and in the website of Roberto Saviano
August
Palestinian poet Darwish dies: Mahmoud Darwish, the renowned Palestinian poet, has died after open heart surgery at the Memorial Hermann medical centre in Texas. Ann Brimberry, Memorial Hermann's spokeswoman, confirmed to Al Jazeera that Darwish died at 1.35pm (18:35 GMT). Siham Daoud, a fellow poet and friend of the 67-year-old, had asked not to be resuscitated if the surgery did not succeed. She said Darwish departed for the US ten days ago for the surgery, and he had undergone two operations for heart problems before Saturday's surgery. Best known for his work describing the Palestinian struggle for independence, the experience of exile and factional infighting, Darwish was a vocal critic of Israeli policy and the occupation of Palestinian lands. Many of his poems have also been put into music - most notably Rita, Birds of Galilee and I yearn for my mother's bread, becoming anthems for at least two generations of Arabs. "He felt the pulse of Palestinians in beautiful poetry. He was a mirror of the Palestinian society," Ali Qleibo, a Palestinian anthropologist and lecturer in cultural studies at Al Quds University in Jerusalem said. Last year, Darwish recited a poem damning the deadly infighting between rival Palestinian groups Hamas and Fatah, describing it as "a public attempt at suicide in the streets". ...more in Al Jazeera - El País - The Guardian - El Mundo - Le Figaro - BBC -
And in the web Mahmud DARWISH
February
Hillary without tears:
by Camille Paglia
A swarm of biographers in miners' gear has tried to plumb the inky depths of Hillary Rodham Clinton's warren-riddled psyche. My metaphor is drawn (as Oscar Wilde's prim Miss Prism would say) from the Scranton coalfields, to which came the Welsh family that produced Hillary's harsh, domineering father.
Hillary's feckless, loutish brothers (who are kept at arm's length by her operation) took the brunt of Hugh Rodham's abuse in their genteel but claustrophobic home. Hillary is the barracuda who fought for dominance at their expense. Flashes of that ruthless old family drama have come out repeatedly in this campaign, as when Hillary could barely conceal her sneers at her fellow debaters onstage -- the wimpy, cringing brothers at the dinner table.
Hillary's willingness to tolerate Bill's compulsive philandering is a function of her general contempt for men. She distrusts them and feels morally superior to them. Following the pattern of her long-suffering mother, she thinks it is her mission to endure every insult and personal degradation for a higher cause -- which, unlike her self-sacrificing mother, she identifies with her near-messianic personal ambition.
It's no coincidence that Hillary's staff has always consisted mostly of adoring women, with nerdy or geeky guys forming an adjunct brain trust. Hillary's rumored hostility to uniformed military men and some Secret Service agents early in the first Clinton presidency probably belongs to this pattern. And let's not forget Hillary, the governor's wife, pulling out a book and rudely reading in the bleachers during University of Arkansas football games back in Little Rock.
Hillary's disdain for masculinity fits right into the classic feminazi package, which is why Hillary acts on Gloria Steinem like catnip. Steinem's fawning, gaseous New York Times op-ed about her pal Hillary this week speaks volumes about the snobby clubbiness and reactionary sentimentality of the fossilized feminist establishment, which has blessedly fallen off the cultural map in the 21st century. History will judge Steinem and company very severely for their ethically obtuse indifference to the stream of working-class women and female subordinates whom Bill Clinton sexually harassed and abused, enabled by look-the-other-way and trash-the-victims Hillary.
...
I plan to vote for Barack Obama in the Pennsylvania primary because he is a rational, centered personality who speaks the language of idealism and national unity. Obama has served longer as an elected official than Hillary. He has had experience as a grass-roots activist, and he is also a highly educated lawyer who will be a quick learner in office. His international parentage and childhood, as well as his knowledge of both Christianity and Islam, would make him the right leader at the right time. And his wife Michelle is a powerhouse.
The Obamas represent the future, not the past. ...read the full text in Salon.com
'The democratic imperative'
Aung San Suu Kyi lecture
by Rt Hon David Miliband MP Foreign Secretary
St Hugh's college, Oxford
12 February 2008
I have called this speech 'The Democratic Imperative' because I believe discussion about the Iraq war has clouded the debate about promoting democracy around the world. I understand the doubts about Iraq and Afghanistan, and the deep concerns at the mistakes made. But my plea is that we do not let divisions over those conflicts obscure our national interest, never mind our moral impulse, in supporting movements for democracy. We must not be glib about what democracy means - it is far more than a five year ballot. We cannot be self satisfied about the state of our own democracy. We cannot impose democratic norms. But we can be clear about the desirability of government by the people and clear that without hubris or sanctimony we can play a role in backing demands for democratic governance and all that goes with it. That is my focus today.
Victor Hugo said you can defeat armies, but you can't defeat ideas. Last September when so many people were prepared to risk their lives by coming out onto the streets of Rangoon, in what I would call a 'civilian surge', we saw that, for all its brutality and for all its corruption, the Military Junta in Burma has been unable to destroy the hope of a better and freer life. The people of Burma show that the hope for a life lived at liberty extends to all people in all parts of the world.
It is fitting, therefore, that I should make this speech in the Oxford College where Daw Aung San Suu Kyi not only undertook her undergraduate education but also met her late husband, the distinguished scholar, Dr Michael Aris. Aung San Suu Kyi remains today what she has been for twenty years: a beacon of hope in the struggle for democracy in Burma. And a beacon of hope beyond Burma too - the civilian surge there is not an isolated phenomenon. It can be seen around the world. More literate, better informed citizens, more conscious of their rights, less deferential towards authority, more able to connect with each other through technology, are challenging incumbents.
But today, although we should be celebrating Burma's 60th year as an independent nation, we are not. Instead, remind yourself that it is 18 years since Aung San Suu Kyi's party won 82 per cent of the seats in Parliament, and almost 5 years since she began her latest stint of house arrest.
Thanks to the efforts of many people in this room, and many others around the world, Burma has not and will not be forgotten. The campaigns, the resolutions, the sanctions are in place. And the world community looks closely, with caution rather than expectation but hope as well as scepticism, at suggestions from the regime about how to achieve progress and reconciliation.
The regime has this week called a referendum for May on a new constitution and elections for 2010. For any process to have credibility two things must happen. First Aung San Suu Kyi must be released immediately and allowed to participate along with other political leaders and ethnic groups in drafting the constitution and in the subsequent referendum campaign. Second the UN Special Envoy Ibrahim Gambari should be allowed to return immediately to Burma to help facilitate the process.
I believe this is an important time to reflect on the situation in Burma and to think about what the international community can do there - and elsewhere – to help people fulfil their aspirations for democratic rule. There is a paradox here.
On the one hand the last thirty years have witnessed a remarkable "third wave of democracy". In the 1970s the collapse of authoritarian regimes led to the reestablishment of democracy in Portugal, Greece and Spain. But it was with the fall of the Berlin Wall and the crumbling of the Soviet Empire that the tide really turned. By the early 1990s most of the countries of Central and Eastern Europe had democratically elected governments and many were seeking reintegration into the European family.
At the same time, several authoritarian regimes in Asia - South Korea, Taiwan, the Philippines and Indonesia - converted to democracy. Much of Africa had also made the transition - the election of Nelson Mandela in 1994 was a defining moment. And by the end of the century, all of Latin America - except for Cuba - had established democratically elected governments. Today, there is only one region - the Middle-East - where democratic regimes remain the exception. According to Freedom House, in the early 1970s less than a quarter of the world's countries were democratic. Thirty years later, the figure stood at over 60 per cent. ...read the speech in full in The Telegraph

Habitus releases third issue: Buenos Aires
International Jewish journal includes rare interview with Jorge Luis Borges; leading contemporary voices such as Rodrigo Fresán, Marcelo Brodsky, and Osvaldo Golijov
Brooklyn, NY—Habitus: A Diaspora Journal has released its third issue, Habitus 03: Buenos Aires.
Buenos Aires is at once haunted by trauma and energized by a varied and chaotic creative landscape. This is a place that spans both the New World and the Old—where the wide-open destiny of the Americas meets the rich heritage of Europe. It's a city where tradition is re-imagined at the margins of Western culture. Through an array of intimate and challenging pieces, the new issue captures the complex essence of the Argentine capital.
The collection also speaks to powerful themes that resonate for all readers, beyond the Argentine experience: from broad questions about cultural memory and the legacies of state terror to personal explorations of family, death, sex, love, and loss.
The issue's centerpiece is a rare interview with the great Argentine writer Jorge Luis Borges. Never before translated into English, the expansive discussion finds the author reflecting on poetry and philosophy, key symbols in his own work, fame and mortality, and the power and mystery of reading. The interview is presented alongside a remarkable essay by the cultural critic Ilan Stavans, in which the author explores Borges's deep affinities for Jewish culture, mysticism, and history.
Two of the most important Argentine artists on the world stage—the composer Osvaldo Golijov and the photographer Marcelo Brodsky—also give illuminating interviews to Habitus. Brodsky relates the harrowing experiences of his family and the loss of his brother, one of "The Disappeared" who vanished during the country's dictatorship. Golijov discusses his radical reinterpretation of the Passion of Christ, and the process of creative discovery that led this Argentine Jew to a deep and sympathetic appreciation for the teaching of Jesus.
As usual, Habitus offers an extraordinary selection of literary works. This issue's offerings include major works by celebrated authors such as Rodrigo Fresán, Anna Maria Shua, and Marcelo Birmajer, alongside emerging writers such as Mariano Siskind and Tal Nitzan.
Habitus is not simply a magazine about Jews; it is a Jewish magazine about the whole world. These pages will speak to everyone who feels the pull of complex identities, and who wrestles with what it means to be truly at home. ...more information in the web Habitus : A Diaspora Journal
January
Joseph Conrad is 150 years young:
The moral agent
by Giles Foden

What Conrad wants us to see is: the lot. Not one side or another, but the whole shooting match A Polish immigrant, cabin boy and gunrunner, Joseph Conrad wrote action-packed adventure stories, which were also modernist classics. Giles Foden celebrates an enduring master on the 150th anniversary of his birth.
"I have never learned to trust it. I can't trust it to this day ... A dreadful doubt hangs over the whole achievement of literature." Thus wrote Joseph Conrad, in an essay published in the Manchester Guardian Weekly on December 4 1922. Long before Auden was telling us poetry makes nothing happen, or Adorno was saying there could be no poetry after Auschwitz, Conrad was questioning - fundamentally - the political and moral utility of writing. Yet this was a writer who drew the approbation of FR Leavis, the pre-eminent British supporter of the view that literature could play a role in the maintenance of civilisation.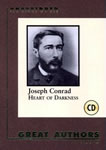 In 1941, Leavis described Conrad as being "among the very greatest novelists in the language - or any language". ...read the article in The Guardian

Also click on the screens to watch Marlon Brando in the central scene of Apocalypse Now reflecting on the unconscious darkness of human beings, the film by Francis Ford Coppola based in Conrad's famous novel Heart of Darkness and, as background, located in the Vietnam War.

If you want to read the book we offer to download it free by clicking on the image or the title. Also visit the website of The Joseph Conrad Society and the web of Bibliomania to read other books by Joseph Conrad
Borges and the Foreseeable Future
by Noam Cohen
...Jorge Luis Borges might seem an unlikely candidate for Man Who Discovered the Internet. A fusty sort who from the 1930s through the 1950s spent much of his time as a chief librarian, Borges (1899-1986) valued printed books as artifacts and not just for the words they contained. He frequently set his stories in a pretechnological past and was easily enthralled by the authority of ancient texts. Yet a growing number of contemporary commentators — whether literature professors or cultural critics like Umberto Eco — have concluded that Borges uniquely, bizarrely, prefigured the World Wide Web. One recent book, "Borges 2.0: From Text to Virtual Worlds" by Perla Sassón-Henry, explores the connections between the decentralized Internet of YouTube, blogs and Wikipedia — the so-called Internet 2.0 — and Borges's stories, which "make the reader an active participant." Ms. Sassón-Henry, an associate professor in the language studies department of the United States Naval Academy, describes Borges as "from the Old World with a futuristic vision." Another work, a collection of essays on the topic from Bucknell University Press, has the provocative title "Cy-Borges" and is expected to appear this year. Among the scores of Borges stories, a core group — including "Funes the Memorious," "The Library of Babel" and "Tlön, Uqbar, Orbis Tertius" — first appeared in the United States as "Labyrinths" in the early 1960s. With their infinite libraries and unforgetting men, collaborative encyclopedias and virtual worlds conjured up from the printed page and portals that watch over the entire planet, these stories (along with a few others like "The Aleph") have become a canon for those at the intersection of new technology and literature. New Directions, the publisher of "Labyrinths," reissued the collection in May, for the first time in more than 40 years. In a sign of the changing times it includes an introduction from William Gibson, the cyberpunk author. (The original, by contrast, came with a preface from André Maurois of the Académie Française.) By 1955 Borges had lost his sight yet was appointed director of the National Library of Argentina. Assessing his predicament (the digital age predicament) of having access to so much information and so few ways to process it, Borges wrote in "Poem of the Gifts," [dedicated on request, as always with the characteristic docility of Georgie, to María Esther Vázquez who was then one of his assistants] "No one should read self-pity or reproach into this statement of the majesty of God, who with such splendid irony granted me books and blindness at one touch." ...read the article on The New York Times
Year 2007
Watch and listen "The four Noble Truths" by the Dalai Lama
Public lectures performed in London at The Barbican Centre:


Dangerous Obsession: Once upon a time, in a novel by Mario Vargas Llosa, there was a good boy who fell in love with a bad girl. He treated her with tenderness; she repaid him with cruelty. The bad girl mocked the good boy's devotion, criticized his lack of ambition, exploited his generosity when it was useful to her and abandoned him when it was not. No matter how often the bad girl betrayed the good boy, he welcomed her back, and thus she forsook him many times. So it went until one of them died. Do you recognize the story? It's been told before, by Gustave Flaubert , whose Emma Bovary has fascinated Vargas Llosa nearly all his writing life, from his first reading of "Madame Bovary" in 1959, when he had just moved to Paris at the age of 23. In 1986, "The Perpetual Orgy" was published, and it's as much a declaration of Vargas Llosa's love for Emma as a work of literary criticism. Now, in his most recent book, a splendid, suspenseful and irresistible novel, he takes possession of the plot of "Madame Bovary" just as thoroughly and mystically as its heroine continues to possess him. Translated by Edith Grossman with the fluid artistry readers have come to expect from her renditions of Latin American fiction, "The Bad Girl" is one of those rare literary events: a remaking rather than a recycling. ...read the article by Kathryn Harrison and the first chapter of Mario Vargas LLosa new book in the Sunday Book Review of The New York Times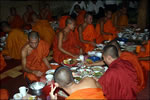 From the People's Offerings, A Feast of a Breakfast For a Studious Monk:
As the sun rose over the Mekong River, Senly Lim walked to breakfast along a path used by monks for more than 500 years.
At 6:30 a.m., neighbors carrying white rice, fried noodles and coconuts had begun arriving, leaving food for him and 400 other saffron-robed monks. After rising in the pre-dawn darkness, Lim had been praying and readying for the morning feast since 4 a.m.
According to Buddhist tradition, monks do not eat after noon and rely for their food on offerings brought by the faithful.
"There is plenty to eat now," said Lim, 30, referring to the 15-day Festival of the Dead that ends Thursday. Cambodians give food to monks as a way of honoring deceased parents and other relatives. So in the early morning hours of these hot, humid October days, the 4,000 pagodas dotting this nation of 14 million are packed with people leaving offerings.
In the countryside, where customs last longer, many older people flock to Buddhist temples to be near ancestors whose souls, they believe, come to the houses of worship seeking living relatives at this time of year. ...read the article by Mary Jordan in The Washington Post
"Letters from Burma"
by Dr. Aung San Suu Kyi

"Young Birds Outside Cages" (letter of the 31st December 1995): "There is a well-known book by Ludu U Hla, one of the foremost literary figures of modern Burma, about the heart-rending fate of young prisoners. The title of this book translates literally as Caged Young Birds or Young Birds Inside Cages. During the last seven years many young people have been put into the prisons of Burma for their part in the democracy movement. But it is not about them that I would like to write today, it is about the other young people, those who are left outside when one, or in a few cases both, of their parents are imprisoned for their political beliefs.

Throughout the years of my house arrest my family was living in a freed society and I could rest assures that they were economically secure and safe from any kind of persecution. The vast majority of my colleagues who were imprisoned did not have the comfort of such an assurance. They knew well that their families were in an extremely vulnerable position, in constant danger of interrogations, house searches, general harassment and interference with their means of livelihood. For those prisoners with young children it was particularly difficult.

In Burma those who are held to endanger state security can be arrested under a section of the law that allows detention without trials for a maximum period of three years. And prisoners who have not been tried are not entitled to visits from their families. A number of political prisoners who were placed in jail for their part in the democracy movement were kept without trial for more than two years. For more than two years they did not see their families at all. Only after they were tried and sentenced were they allowed family visits: these visits, permitted once a fortnight, lasted for a mere 15 minutes at a time.

Two years is a long time in the life of a child. It is long enough to forget a parent who has vanished from sight. It is long enough for boys and girls to grow up into young adolescents. It is long enough to turn a carefree youngster into a troubled human being. Fifteen minutes once a fortnight is not enough to reverse the effects on a child of the sudden absence of one of the two people to whom it has habitually looked for protection and guidance. Nor is it enough to bridge the gap created by a long separation.

A political prisoner failed to recognize in the teen-ager who came to see him on the first family visit after more than two years in detention the young son he had left behind. It was a situation that was familiar to me. When I saw my younger son again for the first time after a separation of two years and seven months he had changed from a round faced not-quite-12-year-old into a rather stylish "cool' teen-ager. If I had met him in the street I would not have known him for my little son.

Political prisoners have to speak to their families through a double barrier of iron grating and wire netting so that no physical contact is possible. The children of one political prisoner would make small holes in the netting and push their fingers through to touch their father. When the holes got visibly large the jail authorities had them patched up with thin sheets of tin. The children would start all over again trying to bore a hole through to their father: it is not the kind of activity one would wish for any child.


I was not the only woman political detainee in Burma: there have been -- and their still remain -- a number of other women imprisoned for their political beliefs. Some of these women had young children who suddenly found themselves in the care of fathers worried sick for their wives and totally unused to running a household. Most of the children, except for those who were too young to understand what was going on, suffered from varying degrees of stress.

Some children who went to elitist schools found that their schoolmates avoided them and that even teachers treated them with a certain reserve: it did not do to demonstrate sympathy for the offspring of political prisoners and it was considered particularly shocking if the prisoner was a woman. Some children were never taken on visits to prison as it was thought the experience would be too traumatic for them so for years they were totally deprived of all contact with their mothers. Some children who needed to be reassured that their mothers still existed would be taken on a visit to the prison only to be deeply disturbed by the sight of their mothers looking wan and strange in their white jail garb.

When the parents are released from prison it is still not the end of the story. The children suffer from a gnawing anxiety that their fathers and mothers might once again be taken away and placed out of their reach behind several barriers of brick and iron. They have known what it is like to be young birds fluttering helplessly outside the cages that shut their parents away from them. They know that there will be security for their families as long as freedom of thought and freedom of political action are not guaranteed by the law of the land."

This extraordinary book is a remarkable collection of letters of great actuality, we urge to read them all as we commend to read the others books by Aung San Suu Kyi ...which you can purchase now online from Amazon
Click on the screen to hear the song by Damien Rice dedicated to Aung San Suu Kyi
The Burmese monks' spiritual strength proves religion has a role in politics: Buddhism and its values have inspired a tradition of non-violent protest more powerful than secularists understand. In recent months, militant atheists have tried to convince us religion ought to be expelled from public as well as private life. It is not hard to imagine how their salon wisdom would have fared last week in the streets of Rangoon, where ordinary Burmese protesting against a military dictatorship rallied behind Buddhist monks - the "highly revered moral core", as the New York Times put it, of Burmese society. ...How did a supposedly meditative tradition produce political protesters? If "religion is a poison", as Mao Zedong informed the Dalai Lama - a sentiment echoed by the secularists of our time - why then has Buddhism proved such an effective means of mass mobilisation against tyranny? The Buddha himself was no political theorist or activist. He preferred to address the question of what constitutes the ruler's right to rule. Unlike the theorists of ancient India who claimed divine sanction for kingship, the Buddha did not find the ruler's legitimacy in some transcendent realm. As the many stories about ideal kings in the Jataka Tales - a compendium of Buddhist stories - attest, righteousness is the only proper basis for the ruler's authority. ...It helps, too, that Buddhist political methods aim, relatively modestly, at dialogue and moral conversion rather than total revolution. Writing to Martin Luther King in 1965, after another Buddhist self-immolation in Vietnam, Nhat Hanh explained that "the monks who burned themselves did not aim at the death of the oppressors, but only at a change in their policy. Their enemies are not man. They are intolerance, fanaticism, dictatorship, cupidity, hatred and discrimination which lie within the heart of man." ...Living through a worldwide upsurge of violence, most of us may find it hard to conceive of Buddhist principles as politically efficacious. Nevertheless, the history of the modern world furnishes many examples of political victories achieved through moral persuasion and spiritual strength: national self-determination in colonised countries, the civil rights movement in the US, the velvet revolutions in Russia and eastern Europe, the end of apartheid in South Africa, and the gradual spread of parliamentary democracy around the world. ...read the excelent article by Pankaj Mishra in The Guardian
Corruption, violence and vice have triumphed in Putin's Russia: The president may not have personally ordered Litvinenko's murder, but he is overlord of a culture which legitimised it ... Why, having tasted freedom and democracy, should they wish to return to the murderous practices of Stalinism? How can they acquiesce in Putin's restoration of tyranny? Here is a nation suddenly granted wealth which might enable its people to become prosperous social democrats like us. Instead, to our bewilderment, Russia is institutionalising a state gangster culture which promises repression and ultimate economic failure for itself, fear and alienation from the rest of the world. We hear of few Russians at home or abroad who have achieved wealth through honest toil. Instead, the tools of success in Putin's universe are corruption, violence, vice and licensed theft on a colossal scale. ...read the excellent article by Max Hastings in The Guardian.

Rumsfeld and a mountain of misery:
"Frederick Douglass, the renowned abolitionist, began life as a slave on Maryland's Eastern Shore. When his owner had trouble with the young, unruly slave, Douglass was sent to Edward Covey, a notorious "slave breaker." Covey's plantation, where physical and psychological torture were standard, was called Mount Misery. Douglass eventually fought back, escaped to the North and went on to change the world. Today Mount Misery is owned by Donald Rumsfeld, the outgoing secretary of defense. It is ironic that this notorious plantation run by a practiced torturer would now be owned by Rumsfeld, himself accused as the man principally responsible for the U.S. military's program of torture and detention. ..." ...read the article by Amy Goodman in Seattlepi.com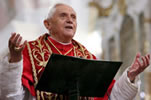 On Socrates, Faith and Reason, Christianity and Islam
by Benedictus XVI
read the complete discourse pronounced at the University of Regensburg, Germany, on September 12, 2006 [clicking here]

A German version is also available clicking here : Benedictus XVI Uber Socrates und Islam

We cannot afford to maintain ancient prejudices against Islam: The Pope's remarks were dangerous, and will convince many more Muslims that the west is incurably Islamophobic, said Karen Armstrong ... read the article in The Guardian
Real also "Christian-Muslim relations: Are we missing the real story?
by Thomas Michel, SJ, distinguished scholar on Islam at the Inter-Religious office in Rome.
Why War?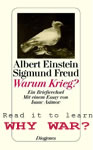 The correspondance between Albert Einstein and Sigmund Freud on War (1931-32)
"...Thus, under primitive conditions, it is superior force --brute violence, or violence backed by arms-- that rules everywhere. We know that in the course of evolution this state of things was modified, a path was traced that led away from violence to law. But what was this path? Surely it issued from a single verity: that the superiority of one strong man can be overborne by an alliance of many weaklings, that l'union fait la force. Union overcomes brute force; the allied might of scattered units makes good its right against the isolated giant. Thus we may define "right" (i.e., law) as the might of a community. Yet it, too, is nothing else than violence, quick to attack whatever individual stands in its path, and it employs the selfsame methods, follows like ends, with but one difference: it is the communal, not individual, violence that has its way. But, for the transition from crude violence to the reign of law, a certain psychological condition must first be obtained. ..."
Two unread genius in a prophetic reflexion of great actuality, which is also at the basis of the actual organization of United Nations (UN)
Available to read here if you want to understand this enduring problem of our Humanity.
"Freud and the Fundamentalist Urge"
by Prof. Mark Edmunson in the New York Times

"Freud on the couch" in The Times
Bernardo Bertolucci tribute to Sigmund Freud and J L Borges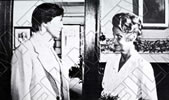 Turn on the radio to listen a fragment of Bertolucci interviewed by John Tusa: What sort of films do you think you'd be making now if you had not gone into analysis in your late twenties?
Bertolucci : It's a very difficult question because it doesn't involve only the movies that maybe would have been completely different, it involves also my life. My life would have been probably something very, very different. I went first to a Freudian psychoanalyst in 1969, just two or three months before shooting The Spider's Stratagem. I didn't go really because I wanted to make bigger, wider, my perspectives or my horizon. I went because I felt in need of a kind of very intimate dialogue, to be able to speak with somebody about things I wasn't able to speak with anybody else. And that was really the beginning of a great discovery, the discovery that psychoanalysis was like adding a new lens, a new objective to my camera. And maybe, the therapeutical effect of psychoanalysis on me came also through my movies. I was so excited as a neophyte about this discovery of the world of Sigmund Freud for the first six, seven years, I was kind of going around as a PR of psychoanalysis.
And yet Spider's Stratagem and Conformist, the early films, they are not glibly Freudian at all, but they're certainly very free, and was it the freedom, the freedom to explore character which the analysis gave you?
I'm very pleased that you say that because I know how important my shrink was during the preparation of these two movies, but I'm very pleased that it's not too obvious when you see the movies. I don't like to see a movie which is too openly influenced by psychoanalysis. It's always a bit embarrassing. I think that this new language, this new instrument of discovery has to be always very hidden and very discreet. But when you said Spider's Stratagem, yes, Spider's Stratagem comes from a Borges short story called The Theme of the Traitor and The Hero, and in Borges, it's a story of a young Irishman who goes and investigates about his ancestor, somebody who lives in the 19 th Century, who was considered a hero. I moved the story to Italy in the 30's during fascism and I made the story of a man who goes and investigates about whom? Not his ancestor, about his father.
That's the Freudian bit coming out.
But it doesn't seem too heavily Freudian. Same thing with The Conformist. The Italian fascist who goes to France to kill his teacher, his ex university professor who is an anti-fascist militant, it's the story again of a young man who goes to kill his father. But what is more important for me is that analysis... psychoanalysis came in the transition between the 60's and the 70's, in my case, and where I can notice the effects of that is specially that in the 60's, my cinema was very hermetical, very close, very difficult, very few people could go and enjoy it. Just other filmmakers, or critics or maybe my relatives...
That's not true of Before The Revolution?
Before The Revolution was a very art movie. It was a kind of - what I would call - a monologue. After the analysis, the cinema that came afterward, which is The Spider, The Conformist, Last Tango in Paris , 1900, La Luna etcetera, there was a real change in my cinema. I became able to go from monologue to dialogue.
Dialogue with the audience ?
With the audience. ... listen and read the complete interview in the BBC - Radio 3
Noam Chomsky on Failed States: The Abuse of Power and the Assault on Democracy ... watch the interview with Amy Goodman and Juan González exclusively in Democracy Now
When God goes to war
by
Karen Armstrong
Religions usually espouse peace and goodwill, so why have they sparked so many conflicts? ...more in
The Guardian
and in
Religion & Ethics NewsWeekly
and in
NOW TV
interviwed by Bill Moyers

Judas the Misunderstood
From Richard Owen, in Rome
Vatican moves to clear reviled disciple's name JUDAS ISCARIOT, the disciple who betrayed Jesus with a kiss, is to be given a makeover by Vatican scholars ... more in The Times
La fiesta de la palabra (Celebration of the Word)
By Ivonne Bordelois winner of the Prize (editorial) Sudamericana - (newspaper) La Nación ... her speach in Spanish
Now two scholars claim a diplomat (would you believe it!) was the 'real' Shakespeare
Much ado about identity by David Keys ... read more in The Independent
Saramago: "Escribí un libro que jamás publicaré mientras esté en vida"
...Cuando mi padre fue a inscribir mi nacimiento, el funcionario le preguntó cómo se iba a llamar el niño y mi padre contestó: "Se llamará como su padre". El funcionario añadió Saramago a Josñe de Sousa sin que mi padre se diera cuenta ... leer entrevista en diario La Nación
Mario Vargas Llosa : "La democracia y la felicidad no producen gran literatura"
... las sociedades en las que "desapareció el hambre y el sufrimiento" producen sólo una literatura "mediocrísima" y "sin vuelo", mientras que las grandes literaturas aparecen en las comunidades dominadas por la inseguridad, la violencia y donde "el vacío existencial se llena con creación". ... más en Periodista Digital
La falta de imaginación (para el bien) empobrece a el ser humano:
Lo que Borges admiraba en Chesterton era su sabia imaginación. Borges creía que cuando Chesterton confiaba en su imaginación no se equivocaba. ... lea la entrevista al Prof. Ian Boyd, presidente del Instituto Chestertoniano para la Fe y la Cultura, de la Universidad de Seton Hall, en Nueva Jersey en diario La Nación
Harold Bloom habla del Genio: "El único genio de la tradición americana es Walt Whitman"
Si a Goethe le hubieran preguntado por el genio más excelente habría dicho que Shakespeare, y yo mismo diría que nadie llegará a la altura de Shakespeare, Cervantes y Dante. Y hablo de ese poso sin tener en cuenta las tonterías que reinan hoy en el mundo académico anglosajón, en donde el estudio de la literatura ha muerto... más en El País
Norah Borges habla de su hermano Georgie al escritor Braceli
Georgie decía de ella: Norah, en todos nuestros juegos era siempre el caudillo; yo el rezagado, el tímido, el sumiso. (…) En la escuela el contraste se repitió (hasta el final de su vida). A mí me intimidaban los chicos pobres (…) mi hermana, en cambio, dirigía a sus compañeras. ... leer la entrevista en La Nación
Georgie y Adolfito, la Amistad que engendró una gran literatura por Bartolomé de Vedia en diario La Nación
El miércoles próximo (17 de agosto 2005), en ocasión del lanzamiento de la Biblioteca Esencial Borges-Bioy Casares, integrada por diez obras del primero y diez del segundo, LA NACION editará un suplemento de ocho páginas consagrado a la historia de amistad literaria entre los dos grandes escritores argentinos. El lector encontrará en el suplemento un álbum de más de sesenta fotografías que registran los momentos más importantes de aquella relación. Las imágenes tienen como epígrafes textos de Borges, de Bioy y de otros escritores y personalidades del mundo literario. Además, se publicará una cronología conjunta y un texto del crítico literario Daniel Martino, curador de esta edición especial y encargado de los papeles privados de Adolfo Bioy Casares. Martino es el responsable de la edición de "Borges", de Adolfo Bioy Casares, libro cuya publicación es esperada con ansiedad por la comunidad literaria internacional, en el que Bioy Casares registró durante décadas las crónicas y las reflexiones que le suscitaba cada encuentro con su amigo.
Descanso de caminantes de Adolfo Bioy Casares, reseña por MARTÍN DE AMBROSIO para diario Página 12


Jorge Luis Borges y Betina Edelberg
Para leer las obras disponibles pulse sobre las imágenes

Apócrifos atribuidos a Borges por la explotadora comercial de su obra (obra en consecuencia modificada):
"...Casi veinte años después, grande fue mi sorpresa al comprobar que aquella irreverente locura juvenil en forma de prólogo, aparecía autenticada como si fuera un verdadero escrito de Borges, en el volumen 'Jorge Luis Borges, El Círculo Secreto, Prólogos y notas', página 268, editado por Emecé, y con copyright de la Srta. Kodama..." Dr. Luis Alberto Melograna Lecuna
Obituary of Ramón Serrano Suñer, the Goebbels of dictator Franco:
Serrano Suñer, who died on Monday (01 September 2003) aged 101, was the last of the major political figures of the Second World War, and played an important part in keeping Spain out of the conflict. For three years Serrano Suñer was the most powerful man in Spain after "El Generalissimo" Franco, whose brother-in-law he was. He was head of the Falange, architect of the 1938 Law of Censorship, and successively Minister of the Interior and the Press, and Minister of External Affairs. Serrano Suñer stage-managed and attended the famous meeting between Hitler and Franco at Hendaye, which took place in November 1940 and was the occasion of the preparation of a disputed protocol about the conditions for Spain entering the war. The meeting followed intense diplomatic activity on Serrano Suñer's part in late September 1940, just after his 39th birthday, during which he met in Berlin all the leading Nazis: Hitler, Goering, Goebbels, Himmler, Ribbentrop and the enigmatic Abwehr spymaster Admiral Canaris. On no fewer than three occasions, Serrano Suñer conferred with Mussolini and Ciano in Italy, as well as having audiences with Pius XII and the exiled King Alfonso XIII. Following his meeting in Berlin, Serrano Suñer was able six weeks later to liaise with Himmler in Madrid about security arrangements for the Hendaye meeting. This resulted in Spain being kept out of the war rather than in co-operating in a German attack on Gibraltar. The German plan, given the optimistic name Operation Felix, had been to seal off the Mediterranean after the fall of Gibraltar, and to strengthen Germany's strategy for U-boat warfare in the Atlantic. Felix was thus frustrated; the British invasion of North Africa in Operation Torch depended on Gibraltar being available as a staging post. Serrano Suñer undertook a further tense and anxious journey to see Hitler in Berchtesgaten to reinforce Spain's delaying tactics. This was followed by a joint visit of the brothers-in-law to meet Mussolini in Bordighera. Mussolini, for whom Serrano Suñer retained a lifelong admiration, approved of Spain's wisdom in keeping out of the conflict after her devastating civil war. Driven by his zealous hatred of Soviet Communism, and to make a gesture to his opponents in the Falange and the military, Serrano Suñer took what was the most controversial of all his initiatives. This was the raising of a Spanish Blue Division as part of Operation Barbarossa to fight on the Eastern front. (Germany was to be aided with a Spanish labour levy as well.) On June 21 1942 Serrano Suñer made a rabble-rousing speech ("Rusia es culpable," he cried), and recruits flocked to join the new crusade against Communism. ...more in The Telegraph
Blind refugee led and forced Israel to arrest in Argentina the infamous nazi Eichmann:
Uki Goni, the Guardian's correspondent in Argentina, reveals in a new book the extraordinary truth behind the Nazi fugitive's capture. For more than 40 years the world has believed that it was the Israeli secret service, Mossad, backed up by the Nazi hunter Simon Wiesenthal, which orchestrated the dramatic capture of Adolf Eichmann in Argentina, which led to his trial and execution. But the truth is far stranger than that. The man who burst the protective bubble around Eichmann, the organiser of the deportation of millions of Jews to Hitler's concentration camps and the most notorious Nazi to gain refuge in Argentina, was not an Israeli super-sleuth but a blind refugee from Nazi persecution who had arrived in Argentina in 1938. Lothar Hermann, who was half Jewish, was imprisoned in Dachau concentration camp in 1935-36 for his socialist activities. After the events of Kristallnacht he decided it was time to leave Germany. Some years after his arrival in Buenos Aires he lost his sight as a delayed result of the severe beatings he had received from the Gestapo in Dachau. Hermann, his wife and their beautiful young daughter Sylvia lived in the Olivos area of Buenos Aires as non-Jewish Germans. Sylvia became friendly with the Eichmann sons, in particular the eldest, Klaus, whom she apparently dated. Klaus Eichmann visited Sylvia's home on various occasions, and made strongly anti-semitic remarks, including his regret that the Nazis could not complete the extermination of the Jews, and added that his father had served in the war. Sylvia was never invited to the young man's home and was unaware that his father lived under the alias Klement, as Eichmann had insisted on his sons continuing to bear the real family name. ... In Israel, meanwhile, the Mossad chiefs had lost all interest in the lead and the order was given for communication with Hermann to be gradually discontinued. ...
Reward:
But Hermann was determined. Excited by a $10,000 reward announced in the newspapers by Tuviah Friedman of the Haifa Documentation Centre in Israel, he started letting more people in on his secret. In a letter to Friedman dated October 17 1959 he claimed to possess the "name and exact details" of Eichmann's Argentinian ID papers. On December 29, growing ever more impatient, he met the leader of Argentina's main Jewish organisation. Suddenly the number of people who knew of Eichmann's whereabouts had expanded way beyond a small group of Israeli agents. Still, nothing seemed to be happening. Fearful that his role in Eichmann's eventual capture was being minimised to cut him out of the reward, in March 1960 Hermann wrote an angry letter to Friedman. "It seems that you attach little value to the speedy conclusion of the matter or that you have no interest at all to arrest Eichmann," Hermann fumed. The rest of the story is well known. A special Mossad team was assembled and sent to Buenos Aires to kidnap Eichmann, who had meanwhile moved from middle class Olivos to a small house he had built for himself and his family in the desolate outskirts of San Fernando. Seeking his extradition was ruled out from the very start, after Germany's failed attempt to extradite Josef Mengele. Eichmann was ignominiously snatched on an earth road on May 11 1960 as he returned from work, and taken to a secret hiding place outside Buenos Aires. For 10 days he was kept blindfolded and handcuffed to a bed while Mossad decided how to get him out of Argentina. Finally, on May 21, Eichmann was disguised in the uniform of an El Al flight attendant and was bundled on to a plane to Tel Aviv. On May 23 the Israeli prime minister, David Ben Gurian, announced his capture to the world: "Eichmann is already in this country under arrest and will shortly be brought to trial." What he did not add was that a blind man who lived on a meagre pension in the middle of the pampas had achieved what seemed impossible. Not only had he single-handedly located a notorious Nazi criminal, he had also managed to galvanise a lethargic Mossad, which had shown decidedly little interest in pursuing the case. Israel was practically shamed into capturing Eichmann. Eichmann was found guilty in Jerusalem and sentenced to death by hanging. The execution was carried out on May 31 1962. His last words were: "Long live Germany, long live Argentina, long live Austria. I shall not forget them." Hermann's part in Eichmann's capture remained a closely guarded secret until 1971 when the Mossad director Isser Harel revealed it to the Israeli press. From Argentina Hermann began to bombard Friedman with furious letters demanding his reward. Finally, in July 1972, the Israeli prime minister Golda Meier settled the debt.

This is an edited extract from The Real Odessa: How Peron Brought the Nazi War Criminals to Argentina, by Uki Goni, published by Granta Books at £20 ...more in The Guardian